Program Aide - Special Events Cashier
Posting Number
R-051460
Job Type
Wage
Department
Transportation Services
Major/Essential Duties of Job
This position maintains a parking lot entrance and provides parking guidance during the 7 scheduled A&M home football games this fall. Great entry level position or part-time seasonal work for extra money! This is not a student employment position. Outstanding opportunity to earn extra part-time income while being part of an award winning organization at A&M University. Applicants should be friendly, courteous and have strong people and verbal skills. Must be able to work cooperatively with others or on your own. Cash and ticket handling is required however, training is provided. Work schedule depends on the kick-off time of each game. Report time on game days is normally 6:00 a.m. or 6:30 a.m. and continues until approximately 1 hour after kick-off. Meals, snacks and drinks provided during shift. Additional Friday shifts during football season may be available. Potential to sign up for additional events throughout the year at your preference. Hourly rate will be $18.00/hr for Football events. $15.00/hr for any other events.
Occasional Duties
Required Education and Experience
•Must be able to comprehend and follow instructions. •Must be friendly, courteous, and have strong people and verbal skills. •Requires ability to multi-task. •Must work cooperatively with others or on your own.
Preferred Education and Experience
•Previous cash handling and customer service experience.
Comments to Applicants
Background check required. Consideration will only be extended to those with completed TAMU application. Please do not leave any questions unanswered as an incomplete application will disqualify individual.
Salary
$15.00 ($18.00 for Football Events)
Pay Basis
HourlyHourly
Position Type
Wages
Location
College Station, TX
Security Sensitive
(Employment in a position designated as security sensitive will be contingent on the results of a criminal background check at the point of hire.)
No
Is this position restricted by the Patriot Act?
No
Is this position D.O.T. regulated?
No
EEO/AA Statement
Texas A&M University is an equal opportunity, affirmative action employer committed to diversity.
Interviews
All interviews are currently being conducted either remotely through Zoom, or in an office with social distancing measures in place. If you are selected for a position, HR will schedule a new hire processing appointment to be held remotely, but the employee will need to bring in appropriate I-9 documentation on the date of their appointment. Social distancing will be observed during this process by maintaining a minimum 6 foot distance at all times. Masks and hand sanitizer are provided for any new employees that would like to use them during this process.
Transportation Services has been continually updating our business practices to align with the local, state and federally mandated health guidelines so employees and visitors are as safe as possible during in processing. These adapted processes and procedures, including the implementation of remote Zoom meetings, allow us to minimize in-person physical contact as much as possible.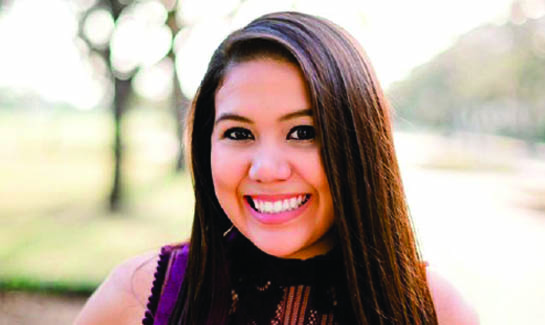 What I Love
"My time working here helped me land a great job opportunity at Texas A&M in my major!"
— Gabby